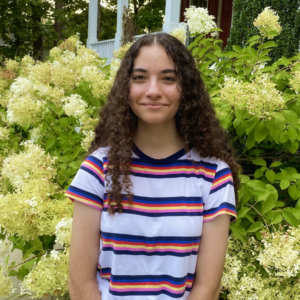 Noor
Bejjani
Science Section Editor
North Carolina, United States
Co-founder of Harbingers' Magazine
Noor
Bejjani
Science Section Editor
North Carolina, United States
Co-founder of Harbingers' Magazine
A 12th grade student in North Carolina, United States, Noor Bejjani is interested in health science and is a member of Health Occupations Students of America (HOSA).
Noor loves music and has played the cello since age 4, participating in chamber and orchestral ensembles around the Raleigh area. She also plays the clarinet with her school band and has played with an all-state band.
When she is not playing her instruments, Noor can be found listening to city-pop, R&B, jazz, and metal, drawing, or playing video games on her Xbox.
She is of Lebanese descent and lives with her parents, brother Ayman, and dog Ziggy.
At Harbingers' Magazine, Noor edits the Science section.